How to Become a Principal in Ohio
Becoming a principal can take your educational career to the next level and allow you to make a lasting impact in your school. The process to become a principal differs from state to state and depends on your existing teaching experience. Below are some guidelines to help you navigate the requirements necessary to become a principal in the state of Ohio.
Prepare for Ohio Principal Licensure
Thorough planning is essential to becoming a principal in Ohio. Requirements include earning your master's degree as well as having teaching experience with students at the ages and grade levels for which you intend to acquire a principal license.
Follow These Steps to Prepare for Your Principal License
Earn your master's degree from an accredited university.
Choose an approved principal preparation program that meets your individual goals.
Receive a recommendation from the dean or head of education of your principal preparation program.
Complete the State Board of Education's Ohio Assessment for Educators licensure exam No. 015.
Pass a state and federal background check.
Have two years of successful teaching experience under a standard or professional teaching license (or work experience under a professional pupil services license) for the ages and grade levels for which the principal license is sought.
Find the Right Principal Preparation Program for You
Choosing a principal preparation program that is approved in Ohio is the most direct path to obtaining your principal license. The University of Dayton School of Education and Health Sciences offers a dual Master of Science in Education (MSE) in Educational Leadership and Principal Licensure online program. In this program, you will complete the master's degree and the principal preparation program steps required to become a principal in Ohio.
Delivered online, the MSE in Educational Leadership and Principal Licensure program is designed with working educational professionals in mind. It features live online classes, self-paced interactive coursework and a community of faculty and peers who are also in the education field. You can earn your degree and principal license in just over two years.

Take the next step toward serving communities and individuals affected by behavioral disabilities. Start your application today.
Choose a Professional Principal License Area
You can apply for a professional principal license once you have two years of teaching experience with your professional teaching license in the following areas: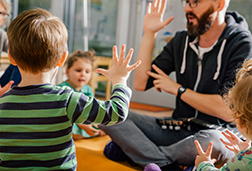 For those with an early childhood, middle childhood, multiage or intervention specialist license.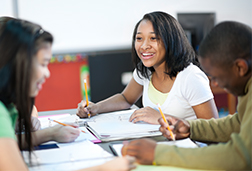 For those with a middle childhood, multiage, adolescence to young adult, intervention specialist or career-technical license.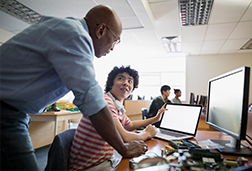 For those with a middle childhood, multiage, intervention specialist, adolescence to young adult or career-technical license.
Apply for a Professional Administrator License
Once you complete an approved principal licensure program and the additional requirements listed above, you can apply for your professional administrator license. Apply through your SAFE account.
Other Requirements
All Ohio principals are required to participate in a background check through both the Ohio Bureau of Criminal Investigation and the Federal Bureau of Investigation prior to receiving principal licensure and every five years after initial licensure. This includes fingerprinting by a licensed WebCheck facility and electronically submitting the results to the Ohio Department of Education.
The requirements to become a principal differ from state to state. If you are looking to become a principal in a state other than Ohio, you should research the requirements in the state in which you reside or intend to work.

Take the Next Step Toward
Becoming a Principal
Earn Your MSE in Educational Leadership and Principal Licensure From
the University of Dayton.